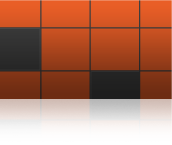 Theme 3 seeks to inform future-oriented debate and decisions about which features of present energy and mobility systems might be abandoned, adapted, augmented and managed to radically reduce CO2 emissions over the next forty years. It focuses on the systems and infrastructures on which end use practices depend.  Theme 3 is divided into 4 projects:
Adapting infrastructure for a lower carbon society  – looking at how infrastructure influences or has influenced energy demand.
Negotiating needs and expectations in commercial buildings – looking at how internal office environments are negotiated.
Infrastructures for online shopping: integrating supply and demand  – looking at how demand for internet shopping is creating a demand for delivery.
Monitoring and controlling demand  – looking at the management of energy demand.