Reference page for the DEMAND Dictionary entry: Derived Demand. For the full dictionary, click here.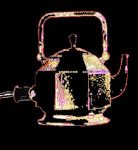 1. DEMAND Animated Video Series – Episode 1: What is Energy Demand? And Why Does it Matter?
2. DEMAND Animated Video Series – Episode 2: Changing Energy Demand: Why Social Practices Matter
3. De Decker, K. (February 2017) Rebooting energy demand: automatic software updates
4. Research Insight: A Later-Life Travel Boom? – Understanding change in leisure mobility.
5. Research Insight: Online Shopping – What are the transport energy implications?
6. Strengers, Y. (2014) Fly or die: air travel and the internationalisation of academic careers. Online writing.
7. Research Insight: Reducing Demand for Business Travel – What is the impact of virtual ways of working.